BIOS Protocol Blood Pressure Monitor
BIOS Protocol Blood Pressure Monitor
The BIOS Protocol 7D is specifically designed to help patients follow Hypertension Canada's recommendation to take measurements in the morning and evening for 7 days.
Free no-hassle returns
Protocol Software is pre-installed in the device and simplifies home measurement procedures recommended by Hypertension Canada This enables users to determine their real average blood pressure
Memory Features for 2 users, 90 blood pressure readings each with time and date
BP Assessment Indicator displays the range between which your blood pressure values lie, according to Hypertension Canada
Irregular heartbeat detection
BIOS Averaging - Averages last 3 readings
Time and Date
Alarms - Users can set reminders to take measurements at proper times
Includes: Wide range cuff: 24 - 43 cm / 9.4" - 17", storage bag, AC/DC Adapter, and instruction manual
Please refer to the manual found with your blood pressure monitor for detailed instructions
Share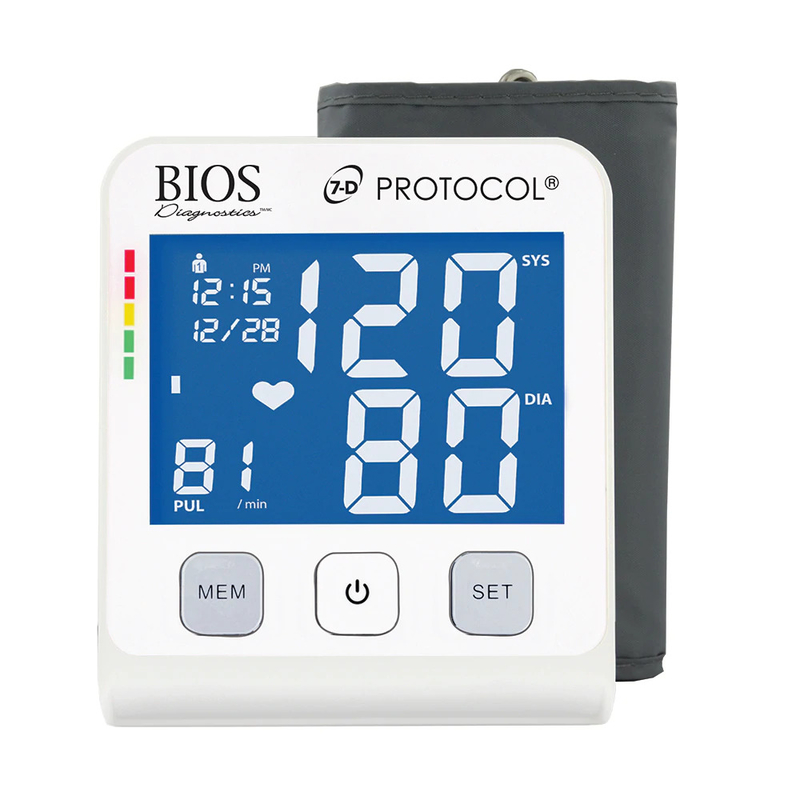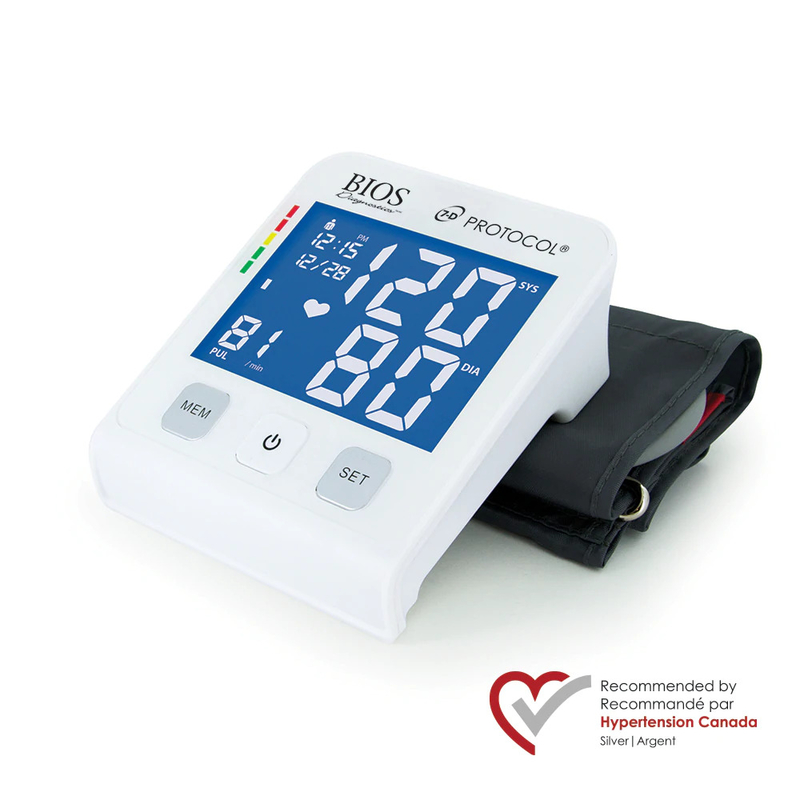 Medications may cause serious adverse reactions or interactions with other medications. Please read the label, warnings and inserts provided by the manufacturer and consult your pharmacist when purchasing such medications. Keep medications out of reach of children.
Have questions or need support?
Our pharmacy team is there to help you at every step of the way - Even if you don't have an account with us yet!
*Prescription delivery is always free in Ontario and British Columbia. Non-prescription items delivered free with prescription or with purchase over $40 before tax.